A is for Applebee's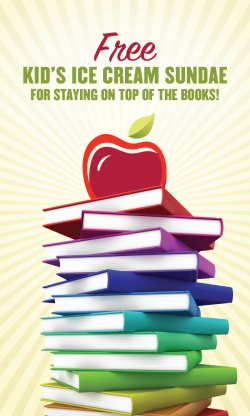 Open the attached order form to take advantage of our A is for Applebee's program created for schools and libraries. The program is simple, order certificates that can be used to reward children with a "Free Kid's Sundae" from Applebee's.
Give out the certificates anyway you would like:
Reward children for doing well on a test
Incentive to improve
Field Day give-a-ways
PARP
Honor Roll
Reading a lot of books or just one!
Helping another classmate
No reason at all
It's SIMPLE, EASY and FREE!  Complete the attached order form and fax to (816) 361-0168 and within two weeks you will receive the certificates. If you have any questions, call Cathy Maddalena at (201) 818-4669 ext. 1129 or send an email to CMaddalena@dohertyinc.com. 
On behalf of Doherty Enterprises, we would like to say THANK YOU for your daily commitment to our children!
Documents
A is for Applebee's Order Form